Spirituality
January 15, 2012
Don't condemn those below you,
but don't worship those above. Because there is only one God -
and He preaches love.

We spew hate at homosexuals,
tell them what they're making isn't love.
But from what I see in the bible, God is the only one who can judge.

Love your neighbor as yourself...
Are we all feeling worthless? Listen to God when he speaks,
after all, we are His servants.

So put down your life of sin,
and fill yourself with Him.
His love is the only one that will ever be enough.
His love is what takes in the broken, and makes them tough.

He saw our sin, and our dirt – in piles on piles.
But he looked down at us and said,
that is My child.

He sacrificed His son to give us life.
To make us blameless, make us clean-
So the next time you want to give in,
Think about what this means.

This man who never met us,
Gave us the ultimate gift.
He gave us redemption, grace, love. And so His name, I will lift.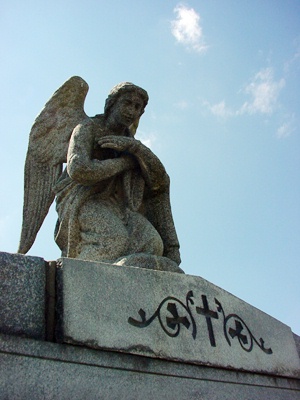 © Greg K., New Lenox, IL