Ode to My Piano
January 14, 2012
My fingers glide
Across your porcelain keys;
You create the most beautiful
Of symphonies.

My foot, gently pressed
Against your brass pedals;
Your music,
Resounding throughout the halls.

Felt-covered hammers
Pound against steel strings,
And that particular note, for that instant,
Sings.

The audience is in awe
Of your wondrous sound,
As you and I
Create a beauty most profound.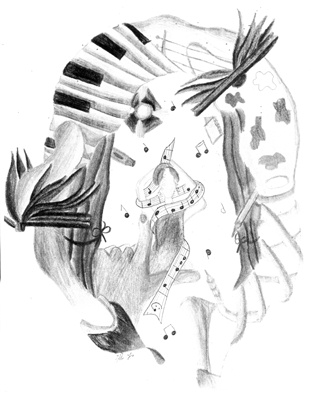 © Kelly L., Brooklyn, NY