Lachrymose Cuts
December 20, 2011
Mournful love songs that reek of regret
Lachrymose humming in the back of your head
Don't look around; it'll remind you
Don't close your eyes; you'll still see him

Curl in a ball and hope no one notices
Smile when you have to so they don't know
But of course they do
Call me crazy, but I know it was my fault
But it was all too much

Things got crazy(er) and crazier
I was slipping
He said too much (or never enough)
What was I supposed to do?
I said good-bye, made him cry
...but I cried more.

Time heals all wounds...
Those cuts should heal, too.

...Right?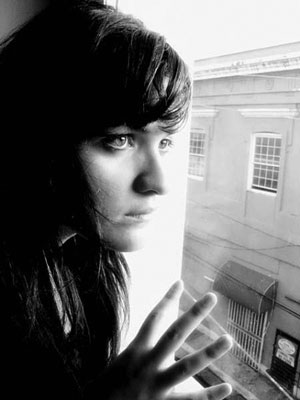 © Eveliz V., Bayamon, Puerto Rico