Acceptance
December 2, 2011
As I sit here looking out the window
Wondering what life has in store for me
I ask myself, do I deserve all this?
The good the bad, the sorrow the guilt,
And especially the blame and pain.
Why do I even bother? I constantly ask myself
"It's useless you have no purpose"
The constant criticism never stops.
Your image enters my mind,
But slowly begins to fade.
My thoughts begin to drift away into
Another universe, then my mind comes back
To reality slowly and cautiously.
The thought of looking into one's eyes
And seeing how things should be
Just me and you.
Then it hits again and I recall that what I
Am doing is wrong.
That I need to stop, move on, but it is impossible.
I begin to snap out of my daze and realize that
A whole hour has passed and nothing has changed
Life is still the same and I'm still here.
Sitting, looking out the window wishing.
Wishing you'd realize but then again it's all
Reality and it needs to be accepted.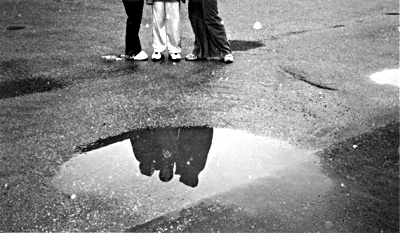 © Gary C., Pequannock, NJ