Whispers
December 19, 2011
You wrap your arms around me like you're never letting go and when I turn to leave you catch my hand.
Although I don't dare mention it, I'm pretty sure you know the silent truth that we both understand.
I'd never really tell you, I'm haunted by the fear that my words would overwhelm you and you'd choose to dissapear but I cannot keep secrets so I whisper in your ear. You smile in your sleep so I think somehow you hear. This undefined affection, this tentative connection means more to me than I'd ever admit. I'll whisper just this once in the dark where you can't see how much my eyes have softened, how much you mean to me
I think I love you just a little bit.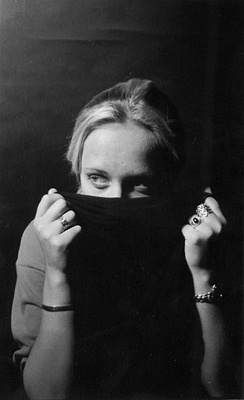 © Hadley B., Marblehead, MA