Alone
December 19, 2011
I can't have a true friend. They betray me and break me down. I never am true because they
will trash me and through me to the curb without a second thought. They never really care
for me. I am just something they can laugh at and make fun of. I only want a friend I can tell
secrets to, laugh with, talk to. I don't have that luxury. No one really wants to be near me.
Talk about depressing. I live my life in danger of hurting everyone near me and in danger in
loving when I shouldn't. I know I can't love. Not even a friend. I just want them all to know how
I feel. I want them to suffer the way I do. Can they even feel pain and grief? Can the feel
Guilt? I doubt that they could feel a single cell in their bodies that don't revolve around what
is going on with them. do they even want to care about the way I feel? I just want them to
know I care about others first. I only care about me after everyone else is satisfied. Their
hunger is only the beginning of the world destroying itself and laying on its side. Do they
realize they are making the world cave in all the time? They don't get the pain of everything
they put me through every day of my life. I can't begin to think of what runs through their
head when the do what they do.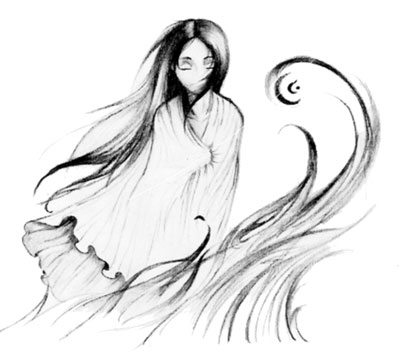 © Anna Y., Hernando, MS