Passing Time
January 10, 2012
Wet face pressed close to the cool floor tile,
Cheeks flushed she watches time slowly tick by.
It is undeniable what will come,
Still this small child prays nothing sever this tie.
Soft fingers of air cool her burning face,
But the fever spikes higher still.
What went wrong the child wonders.
Her life once so perfect,
Now diminished o nothing but sand through the hourglass.
Tick, tick, tick, tick.
Each grain more excruciating than the last.
Why this must happen no one can know,
The blurry images now swaying to and fro.
Blood streams down her dirty brow,
Landing clumsily in the pool below.
Child of once great beauty and power,
Can do nothing but watch this fallen, burning tower.
One last painfully drawn gasp,
Breathing life shaken from our mighty grasp.
"Mesmerizing flame of fire,
Dance within our hearts desire.
Bring upon their world fear,
Please let this be the final tear."
Words whispered from her blood filled mouth,
Fall to the floor in broken sobs.
Cool fiery calm settles insider her bones,
The chaotic noise now all one heavenly tone.
Child now healed from death's last leap,
Finally allows herself a fitful sleep.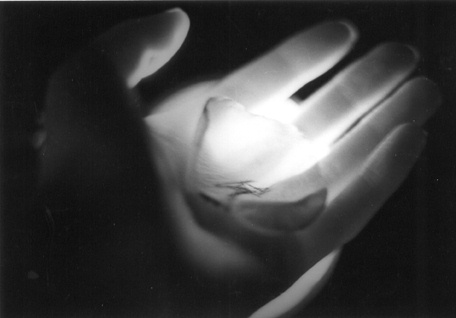 © Feichen Z., McLean, VA