Cinderellas
January 10, 2012
I'm not a depressing kind of lesbian.

I never slept in ashes,
tender flesh branded by seductive pumpkin promises,
whenever the clock struck midnight.

My body's not a canvas sliced open by barbed wire bicep,
and if I share a bottle of wine with you,
I won't be able to fit the cork through my left earlobe.

My favorite color is the rainbow circled proudly 'round my wrist,
and I admire the versatility of flannel,
because glass slippers shatter on city sidewalks.

I was thirteen,
and tired of eating breakfast in the closet.

Mama,
I whispered,
when I fall in love for the last time,
there will be another Cinderella by my side.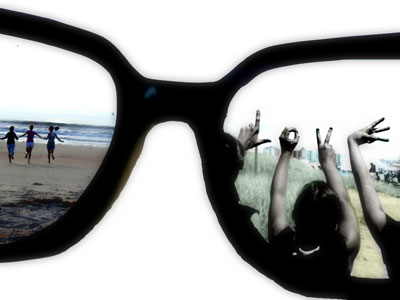 © Christina G., Bedford, NH