Mr. Thoreau and God
December 13, 2011
Like Henry David Thoreau,
I find myself in the woods,
Because I wish to live deliberately.
Only through nature do I transcend,
See clearly through life's everyday haze.
It is only through Your work of art I find myself,
Realize that I'm Yours,
And that I wish to live deliberately for You.
You created the birds chirping over my head,
The breeze that lifts my hair from my shoulders,
As well as my soul from sorrow.
You painted the sky above,
Gave each star a name.
I sit in awe of Your creativity,
Your majesty,
And I let the results of Your imagination fuel mine.
I rejoice with the swaying trees,
Wind slipping through their upraised limbs.
As I ponder life,
I realize I've blundered.
I have taken for granted everything You've made.
Forgive me Father,
For ignoring such beauty must be a sin.
I pray that You'll open my eyes,
So I may sin no more.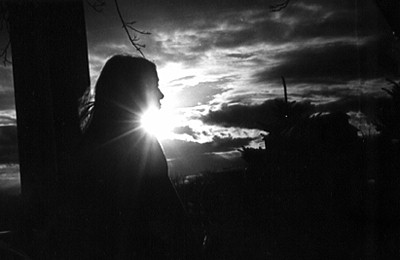 © Elizabeth G., Marblehead, MA