A God Made Blue
January 2, 2012
I was given a glance, and the blue of his eyes caught me in mid-fall.
They told me a story, one so sweet,
I prayed to be a part of them, for his eyes and mine to meet.
I can see them every time I close my own, their story I always recall.
I loved them from the moment I saw, still my breath I cannot catch.
I watched and I wished,
And I cannot believe the memory I call my own, how they shined as we kissed.
Even If I searched, there wouldn't be a color to match.
I hold those oceans close inside, even as their view is no longer new.
I hope as I cry,
As the moments lessen, those eyes still defy.
And so, I'll pray to once again, hold a stare with a God made blue.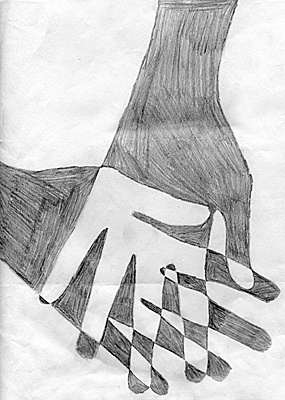 © Warlito B., Tamuning, GU