My First, My Only, True Love
December 1, 2011
Amanda I'm lost without you,
I find myself thinking of you when I have no reason to.
We built our bonds,
we broke our bonds,
I lay awake questioning myself.
What did I do?
Could we ever be together again?
Why do you always have a place in my heart?
You stole my heart for the first time in my life,
You are the only girl I have ever said those three words to.
Amanda I love you and always will,
As I try to move on from day to day,
Something in others always reminds me of you.
I am tired of fighting with myself over this simple question,
Will I ever hold you in my arms?
You engulf me with emotions,
Every time I see you.
I do my best to act as if I am fine with just being friends
But in all reality it kills me on the inside.
Seeing you with another man worries me,
I fear for you and your emotions.
Over the years our friendship has gone from so close,
To so very distant.
You are the only girl that has taken the time to find all the dirt in my cracks,
You know more about me than my mother does.
You make me feel comfortable in my own skin
I don't feel the pressure to be this other person around you
Because you accept me for who I am not who you want me to be
These emotions don't just eat at me every now and then but daily
When I find my self kissing another girl it doesn't seem right because I never kissed the girl I truly love.
If I could I would go back in time and fix whatever it is that I did wrong
And so I lay here on my bed writing this to you
Because soon we will both go our separate ways
Finding each other in the future may be a daunting task
But nothing will ever stop me from thinking of you.
You are the only girl it ever felt right to hold hands with,
The only girl I ever cared to take my time with because I knew in the end it would be for the better.
I'm not sure if I'm asking for a second chance or if I just signed my good by friendship letter
But unable to progress any further at the least I ask for closure
A true conversation face to face on the hard facts of why and why not
You can take me as I am, or leave me as you please.
But just know this,
You will always be the first and I will forever love you.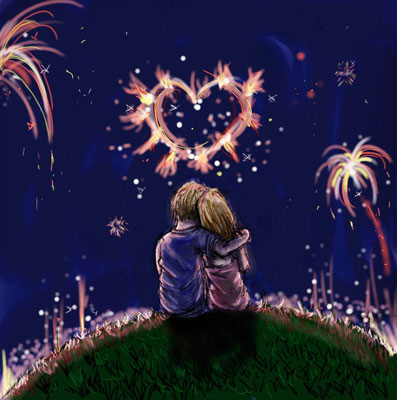 © Carissa G., Aberdeen, WA