A Man Like You
December 18, 2011
Bet you think you're clever.
Bet you think you're smart.
Bet you think you're everything
But what you really are.

You seem a but confused
So let me make it crystal clear
The wrath of an angry woman
Is something you should fear.

Vengeance is an ugly word
But it taste sweet on my tongue.
It is the sweetest melody
That ever can be sung.

You let your guard slowly
And it seems as though you've slipped.
Now you think you're in the clear
But just wait until you trip.

Anger is so hurtful,
But it's better than regret
You'll be sorry that you played this game
Because you know I wont forget.
The kind of child you turned out to be
Only takes what he can get.
Doesn't matter if the feeling's there
Cause you'll take it, real or fake.

What you want
I will not give.
For what you've done
You will not live.
Every knowing how it feels
When the feeling that you have
is something so very real.

You chose to walk away
Thought you wanted something new.
Well good luck with finding someone
Who will love a man like you.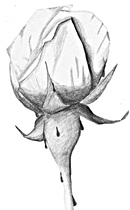 © Elaine S., Phoenix, AZ