These Walls
December 15, 2011
So I sit here
And I wait
I hear the rain
And I see the paint
It covers the walls of my room
The color so bright, so lively, so passionate
But I know what it covers
The soft lavender below it cries out
Its gentle, confused
It is scared and easily amused
And below it all,
A simple shade of white
Covered in pink and blue hearts,
And filled with fright
The fright of being forgotten
Of being pushed aside again
The fear of being totally crushed by the colors above it.
I am these walls.
My story can be seen in their shades
My tears relived in their tales
My courage on the next page
I have become my room, afraid of being crushed by my exterior
My loud, proud, bright exterior
Has begun to deem my inner most passions and fears to be inferior.
I have become these walls, and in these walls, I close off.
No one shall see,
No one may know,
The colors beneath, only show at the edges
The rims
Slightly even though they are always present
I have become these walls.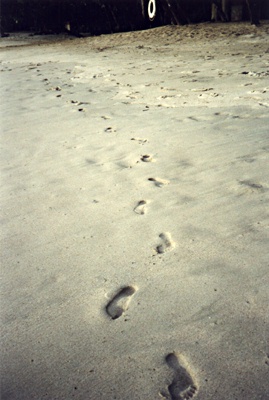 © April W., Rogersville, MO