I am She. She is Me.
December 7, 2011
I am here.

My mother would describe me as pessimistic...
My friends would call me the same.

I keep an ocean of secrets, and
I remember every lie.
I hide my insecutities, and
I can read you like a book.

I shout for help,
I am lonely.

I see my every flaw.
I hear them talking, laughing.
I taste bitterness.
I feel numb.
I think, why me?

I whisper, "you're crazy."
I am independent.

I want closure, but
I will never find it.
I won't forget, but
I cant try.
I pretend that things don't happen.

I sing my silent screams,
I am quiet.

I dream of something different than this, but
I'm afraid, that'll never happen. So can
I reach for your hand, and say
I'm sorry when I let go?
I love little things like that.

I declare for the world to hear who I really am.
I am Mia.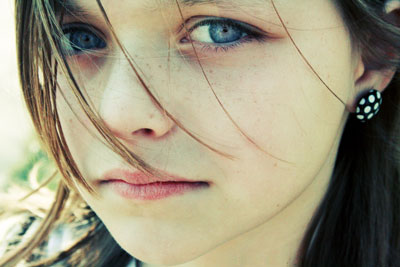 © Felicia R., Arlington Heights, IL