In Love's Ashes
December 8, 2011
I love you, I love you not,
To our generation it's all the same.
Instant gratification only travels so far,
Then when we aren't satisfied we need another-
A better love.

Today a circle doesn't go around forever,
The concept of true love falls victim to fiends.
Corruption fills the heart-filled vows-
And forever isn't as long as it should be.

The doves passed on long ago,
The knees forgot to quake.
The heart is only to pump our blood,
And love isn't something we make.

Bit by bit the faultless Rose reduces to ashes,
Love's rubbish drifts into the wind-
The purity of a once true love,
Becomes the consequence of a never ending sin.

And then hands locked together forever
Now drift each to another side.
Deep in our souls we all knew,
True love had to die.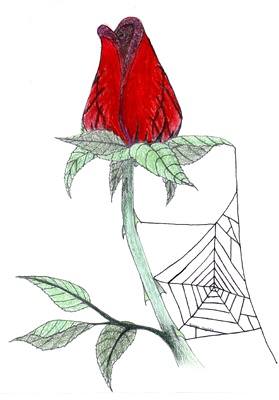 © Tommy H., Marlow, OK