Her Ankles
December 11, 2011
Bare.
Wrinkled.
Nylons.
Socks.
Anklet.
Covered.
Naked.


Generations hid,
Next peeked,
Now flaunt.
The more the better,
The less, the best.

What did they want to see.
The woman hid away inside.
Or express free and openly.
Her toes can show.
Her ankles can breathe.

A new generation.
Her ankles.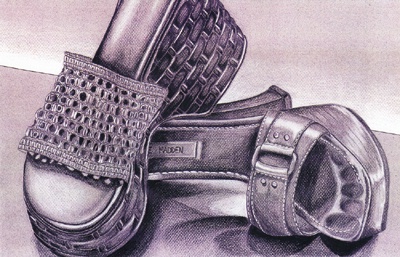 © Edjan C., Jamaica, NY