Watch & Wait
October 12, 2011
They want to see what I'm wearing
Whom I'm talking to and what I'm saying
They think I don't notice how their voices drop to whispers
Every time I walk pass
But I do notice.

It's hard not to.

When everyone is paying close attention to you,
You can feel them noticing everything you do
You can hear them picking every move you make apart
They want me to mess up
So that they can blow my mistakes up as big as K2.

They're all waiting.

They wait for me to talk to the wrong person
And say the wrong things
They're waiting for me to break down into tears.

That disgustingly wonderful feeling.

They want all of their names
And rumors
And glares to finally get to me
All so that they can finally feel
That disgustingly wonderful feeling
The feeling when you know you're powerful
When you know it's because of you
That this person realizes that they're nowhere
Near as good as you,
They want that feeling so badly
And they're working hard for it.

But I wont give it to them
So they just
Watch and wait.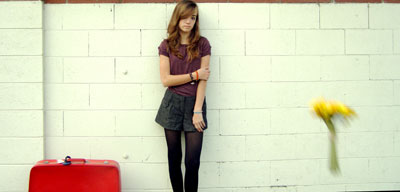 © Austin K., Studio City, CA