The Hurt
November 30, 2011
There. they saunter, deaf to you, or any other beneath them.
The Help. they call you.
The Homeless. They chant.
But one miss in their graceless words.
The Hurt.
They don't understand.
Perched upon their fine sheet of platinum.
High, in air, blind, deaf.
Will they hear again?
Oh, Lord will they see?
The Hurt, laying on slabs of concrete and dirt.
Nomads,Beggars, Hurt. I vow to you. With all the hope in the heavens.
There will be one.
Who disembarks from the glamorous carpet.
And lives.
And breathes.
And loves.
With the Help.
The Homeless.
The Hurt.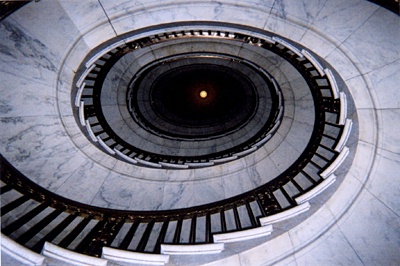 © Kyle T., St. Joseph, MO