The New You
December 4, 2011
The air chokes the life out of me,

Grasping my larynx with a gust-o,

And my last breath

Dancing

As it has a million times before

And shall a million times more.

Seductive

It slithers and turns with breaths alien

Til my breath, mine own breath,

The very essence of my being becomes itself foreign,

An expatriate.

Take it in please,

Better yet take me in!

Give me something to hold!

I grasp oblivion in the crescent of her eye,

Straddling the abyss,

F*** rocks and hard places

I prefer

Nothing but

To live vicariously in the whites of her eyes

Tis the bane of existence

Anonymity

Yet it is existence nonetheless.



I'm with her as she navigates her way through a maze of city streets,

And land with the thud on a doorstep with a neon sign that flashes,

"The New You Is Just an Appointment Away"

I watch as a man in a white coat leads her to a chair,

And nonchalantly

Breaks her face in with his fist

And then

Nonchalantly

Proceeds to mould it back together.

"Dimples or no dimples?"

He asks.

"Whatever looks better,"

She says

Nonchalantly
Through shards of what were once teeth.

After a few more hours of beating and

Reshaping

The man in the white coat finally finishes.

"Say hello to the new you!"

I ask her what she did with the old her.

She told me to look left.



I saw it

No longer her.

Non-descript

Squirming

Screaming

As it's sucked into the black depths of her pupils.

I peer inside them.

And see a thousand more of her old selves

Wailing

Swerving

Squirreling



Abandoned.


I slowly relinquished my grasp on oblivion

And fell into nothing.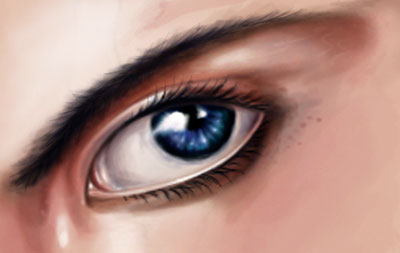 © Raul R., Monte Vista, CO