Another Sleepless Night.
December 10, 2011
-Another sleepless night I lay broken and paranoid
-Dreams turn to conflicts that I often tend to avoid.
-In the dark of my room I angrily sit and stare
-My mind and heart are out of place, and way too weak to care.
-Demons consume me slowly, as the endless days go by.
-I give in to the voices inside me, I've grown too weak to try.
-Grip tightening around my own throat, its a similarity to my life.
-I need sleep badly, accompanied by the lash of a knife.
-As my eyes lose their liveliness and my blood runs cold.
-I slip into a deep sleep, for another story to unfold.
-My heart-beat stops as the signs of life fade.
-It was my own fault from the start, for the endless mistakes I've made...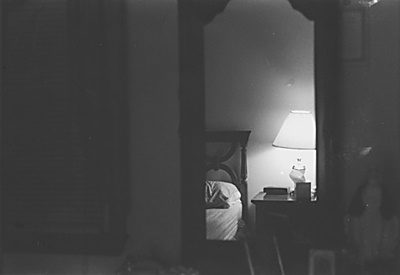 © Photo by Stefanie G., Norwalk, CT