Everything Is New Again
December 3, 2011
Darling,
Empty your pockets and drain the sand.
Step away from the water,
And come back on the land.
You've been lost down the rapids,
The twists and the turns.
Come float with me,
And you will learn.

Sweetie,
Put down the bottle,
And open your eyes.
Don't poison your body.
Now's not your time.
We'll take a drive,
And live on the road. 
We can do this together,
With ice cream a la mode.

Honey, 
Release your grip and drop the knife,
Save your blood for another day.
These actions are permanent,
But these feelings do not stay.

Love,
Everything is new again,
Take my hand and you will see.
We can live like Jasmine and Aladdin,
Come see a whole new world with me.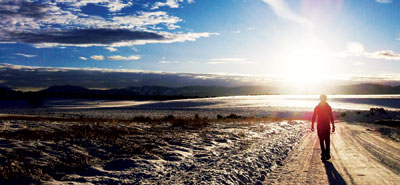 © Brendan P., Carbondale, CO