Nature Or Death?
December 5, 2011
I lay in the grass in silence as I stare at the natural beauty above me.
The sky a lovely purple, the wind was raw and chilling.
The trees that surround stay perfectly still with a gentle pull of the wind.
A river runs swiftly and graceful as though waiting for something to rupture the perfection.

I see your faint reflection in the river's smooth surface standing behind me with a pointed dagger.
The knife, an inch from my back, was exerting its cool breath like energy into my back alerting my body of impact.
I don't turn my head in fear of ruining the allusion.

Instead of plunging the knife into my spine you push me into the deep river, you keep my head trusted under the water.
I try and look at the positive of being killed, I will never have to feel anymore pain.
The black bottom was almost welcoming me in a chilling embrace that surrounds my whole body.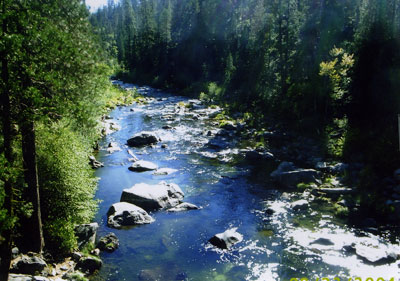 © Laycie C., Stockton, CA