The Red Pen
November 7, 2011
Heartbeating as you think

as the anxiety fills your brain.

The nervous eyes follow her footsteps.

As she comes closer, breathing is impossible.

She passes out papers as her heels click-clack.

Silence has never been this loud.

She comes to you and you're anxious.

She puts it flat on your desk and you see the grade you recieve.

Your heart shatters in different directions.

Red X's and marks fill the sheet.

-1's all around,

your head is spinning round and round.

The number on the top gives you a shock.

Your eyes finally give out,

and the tears finally stream down.

And you wonder to your self,

"What Did I do to deserve this?"

You tried your best but you didn't suceed.

The red pen killed you slowly.

The red pen danced on your paper,

bringing others joy,

but you failure.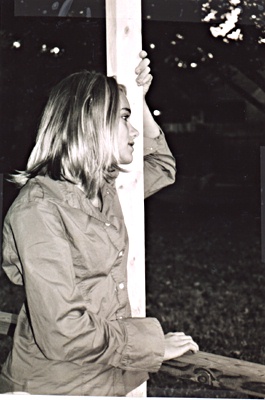 © Tiffany A., Southaven, MS