I have a feeling
December 1, 2011
Darling, I'm happy to see you
I'm happy I get to hear your voice say my name
Like it's a treasure you hold in a locket
because it lies close to your heart every time you put it on.
And I'm happy I get to hold you.
Like you're a piece of my heart that's never going to go away.
I have this feeling in my chest
That I'm trying to let burst out of me
like the aliens in that old movie I saw that one time.
But every time I try to say what's on my mind,
the VCR skips, and repeats.
I hear another I escape my lips,
another T,
another S
Like my brain's skipping a track on a CD,
and I can barely let the thought escape my lips when you pull me close
and I feel the sweet caress of your lips on my own
the wind chimes in my heart are picked up by a gust of wind
tinkling the chimes together in perfect harmony
And when we lock eyes I realize something,
that I'd take your eyes and preserve them in a jar
but that'd be taking it too far.
So I just stare,
and when you ask what I'm looking at I stutter and search for words
like a mumbling mad man searching for a purpose to his rambles
but I never have to worry about the words I say
because you always leave me speechless with a kiss
or a soft embrace
and when I finally find the right words to say
I hear them come from your lips
as if I was destined to be an echo thundering over a mountain range.
And the words tumbling over the trees are I love you
with every fiber of my being and every neuron in my body
and did you know
there are three trillion neurons in the brain alone?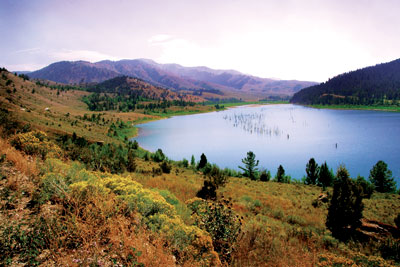 © Matt S., Glastonbury, CT