Fluid Motion
December 3, 2011
See the water?
It flows and carves, and is at peace.
A little every day, it whispers,
And listens, and takes away secrets.
Secrets from the stone,
Unkept promises and lies.

And every day, its boundaries shift,
And every day, it becomes new again,
Never quite the same, never quite the same,
Never quite the same way twice.

What if the secrets hadn't been told?
What if the riverbed had only carved a little different?
How would it look today?

What could have been different?

We'll never know, of course,
And Imagination is a muddy liar.

And onward we flow,
Together we mesh, our minds at one,
Our thoughts fighting so hard to let go,
Two stubborn stones that won't break loose.

One day, I'll break away.
One day, I'll cause a flood.
One day, I'll wipe it all away.

And on that day, all will be clean,
All will be new,

And I'll forget.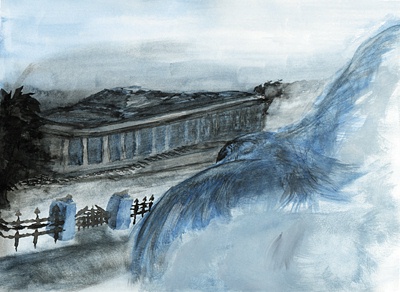 © Maria J., Phoenix, AZ