What I Believe About Jesus
November 26, 2011
Jesus:
He is God.
He is everything we hope for- I hope for.
The most romantic love story to ever be happened when Jesus died for me.

Picture this: God sent His only Son, Jesus to come to this world as a baby.
Human in every way.
God in every way.
Authority
Splendor
Power

He was rejected.
Religious people whipped Him.
Beat Him.
Tortured Him.

This very Jesus who was God in every way felt man's pain.
He cried.
He was hungry.
He was tired.


This very Jesus that I speak of came to this world as a humble human being.
Why?
To save the world.
This Jesus loved everyone in the world so much!
He even loved those who hated him!

This Jesus was crucified, which was a unbearably painful death.
Nailed to a cross made of wood and left there to suffocate as he struggled for breath.

By dying, this Jesus set the world free from eternal punishment in hell- separation from God forever in a burning fire.

Why did this Jesus do this?
For me.
For you.
For YOU!

This Jesus did not stay dead.
Three days after his death, he rose again!
He came back to life, which was the ultimate victory over Satan!

Now, we can have a relationship with this very Jesus who died for us!
Admit you sin
Believe in Him
Confess that you believe in Him.

This very Jesus is the lover of our souls.
This man who was God.
Loves me.
Loves you.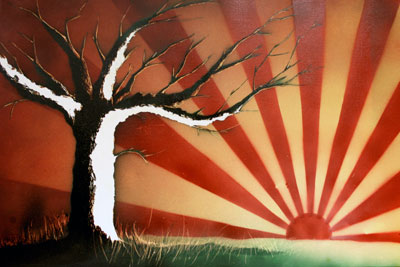 © Tomas C., Lakewood, CA