Pain and Sorrow
November 24, 2011
The pain hurts.
The tears fill my cheeks.
Burning like fire,
as i weep.

I'm filled with sorrow,
a depression words cant define.
I'm being swallowed up inside.
With all the pain,
I'm being eatten up alive.

The blood pours from my soul.
Leaveing me a hole.
Left to fill with my pain, and sorrow.

I can't breath.
My cheast hurts worse, and worse,
with each heart beat.

The pain fills me,
from head to toe,
leaving me depressed,
and alone.

The tears stain my cheeks.
Leaving my eyes red, and sore.
I'm left with nothing,
whitch makes the pain more, and more.

The hurt is swallowing me hole.
Leaving me hopeless, and cold.
I can't grasp a hold.
I'm just left alone to die in this hole.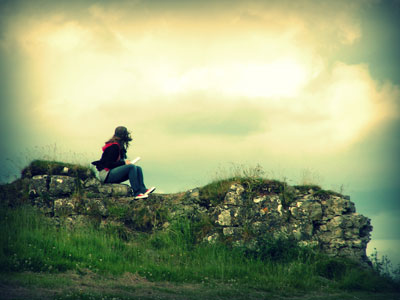 © Caroline C., Coronado, CA