Her Hands
November 17, 2011
Soft and Rounded,
Yet with signs of work -
Done out of compassion,
Done for your benefit.
That is how the hands of a mother are described.
They're warm, gentle as they caress you,
Your small framework, as a mere child, as an infant.
With but a few for character, there's little wrinkles or lines.
No, they are soft and loving.
A place for you to reach out your tiny hand,
A mother's hands are warm and comforting.
A generous hand.
That's what a mother has.
Slim but plump, long and elegant without the extreme,
And Soft and Rounded.
Taking your offered sign of love, that open hand,
The mother's hand is protective but relaxed,
Guiding you with kindness.
When you fall, these hands brush off the dirt and pull you close.
Caring, these hands wipe any and all tears from your eyes.
It is her duty, but it is evenmoreso her will.
These hands desire to give you what you reach for,
Protect you from pain,
But they respectfullly remember to teach you:
To work for yourself and offer others your hand as she offers you hers.
And of course, no perfection is necessary -
You are her child, and this is enough.
These hands pull you close to her heart and,
With the lightest of touches, the softest of fingertips,
She traces your face with love.
These hands are what a mother is all about,
These actions are the image of a mother's hand.

Thin fingers, with awkward knuckles, and short nails.
Creases counting over five hundred,
And an absence of heat.
These hands hold tightly, an unbreakable grasp.
Digging in, they are assertive and commanding.
A metallic rounded band around the index
Clicks on the table with impatience.
It shares the coldness, and,
Sharing the wrinkles, its surface is scratched.
Tensed, always tensed.
Around the keys to the car,
And when spread out, palm-facing,
Moments before the stinging pain on your cheek.

These are the hands I know.

These hands are the hands of the mother I know.
The image of mother's hands that I see all around
Belong to not mothers, but friends around me.
Belong to the boy who holds my hand.
But my mother's hands are rivved with veins and wrinkles.
The joints are large and the fingers skinny.
The tight grasp only chills.
These are the hands which love me.
They are my mother's hands.
And so, they are the hands I will reach out to.
I will reach for her hands,
But I am sure that I will find other hands along the way,
Smoother hands,
Stronger hands,
Other hands which can offer me the support I need.
And with all of these hands that I will clasp,
I will offer them the support I claim as only mine,
The support that I own and, though my power,
Though my goodwill and my love,
Can offer to you.
Maybe you can then tell me what
My Hands
are.
I only hope -
That you like them.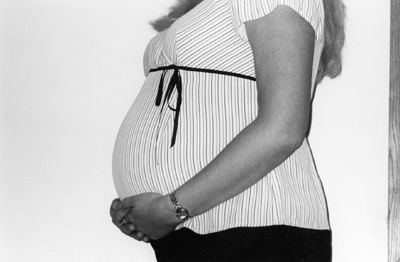 © Cathryn C. Pequannock, NJ