Like A Bird
November 21, 2011
Stop it.
Stop it,
Please.
I know you think I am just a possession.
A person to whom belongs to you,
Because I am just a woman.
You tell me when;
It is ok to eat
It is ok to sleep
When to speak
Who to speak to.
Maybe I am,
Just a woman I mean
For how can I stand up to you?
I am weaker
I am smaller
I am uglier
I am just a woman, as you tell me all the time,
While never having to say the words aloud.
Your fists have ingrained the words to my very soul
The imprints stand harshly against my skin.
I see them clear as day
The other's think my smiles are true
But that is just a silly thing to say.
They think it's weird
That I look off into space
Wondering about what could have been
If I never met my… husband
I could have had children.
I could have lived a life
Free from the insecurities he brings
I could have had happiness
Maybe a true, loving relationship.
I go back to my cell
Inside the place I call home
Waiting for my feathers to fall,
So I will know when it is impossible.
Impossible to dream
Or imagine something real
I guess I'm just a bird stuck in a cage
Or a hamster, continuously running her wheel.
Let God give me strength,
To end it all quickly
I wish to be happy for once
I don't want to be sickly.
I think it's sad
When a woman's greatest wish is to die
So I won't give up in my attempts to leave
For all the battered women out there,
I will try to find a way to fly.
I have forgotten that there is a key
On his breast it stands clear
Next to the heart that beats strongly
A heart that has never felt fear.
So I take my meager belongings
And quietly walk to where the door is
I wait for my… husband to come home
Where I'll finish him.
He comes through the door
And I tell him of my plan
I await the pain
But I don't feel the slap from his hand.
He laughs, and wipes his tears
From the amusing tale I told
He told me it was funny
That I thought I could just go.
I turn on my heel, and walk back
To my room in infamy
This bird had molted
From humiliation and naivety.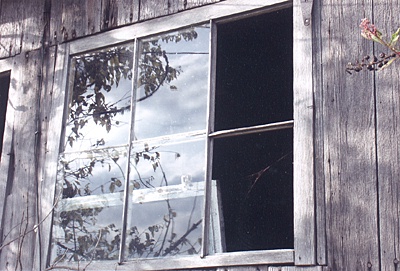 © Cassie H., Carmi, IL