The Jourey
November 3, 2011
The dark night seeming like a beautiful sight
The moons undying light
Waiting in the room to hear your fate
Wondering if your colorful adventures would soon turn to white.

As the doctor walked in the room
I'm sorry to say he said, we found it too late.
Tears ran down my cheek,but I knew I couldn't wait.
However it was not a shock, my face already as delicate as lace.

During the treatments I felt so scared
And how my parents hurt knowing how deeply they cared.
As weeks went on I soon grew bald
Which meant more people and places that needed to be called.

The cancer was growing and growing
And I knew it couldn't be stopped
At this point I knew I had just lost
It was taking me over at a deadly cost.

On the bed I lay
Saying the only thing I could say
I love you mom and I'm sorry I had to die this way
I wish I could hug her one more time
But my dreams fade away as my eyes slowly shut.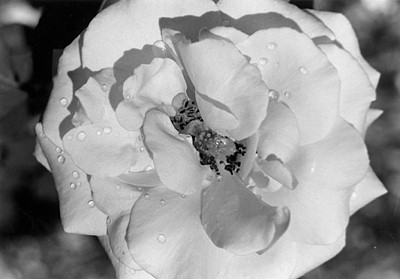 © Kristin O., Quincy, MA