The World
November 2, 2011
You're the reason, you're the reason...for the season.
This poem is for the ups and downs in the world.
The reason pop and rap artist can only show good awareness by calling me out my name and selling me kryptonite.
The reason clothes designers cant create a piece of work without revealing all my insides and places only the doctor should see.
The reason the people in Haiti are still pushing,shoving,bobbling,and weaving for a second chance at life.
Its the world.
Why , Why cant I find someone who can cherish or claim that special place called my heart?
Its the world : Statistics,sirens,and boundaries created for me to mess up and float along a lonely tear drop to a place called Hell.
The reason the male figure wont respect a female yet alone his mother.
Telling us there is so much love in our drastic skills of sociology when the most love they have is shoving weak compassion up our skirts.
Why am I this way?
I'm a true soldier; a socialite; a bread winner; and a champion.
Its the world fault I'm so different; weird; and being clumsy.
I suffer from new age flaws such as: acne, dandruff, dry skin, blemishes, cancer, drug abuse, and alcoholism.
Its the world.
Who keeps forgetting who I am... I'm a boss, diva, fashionista, what you want to be but scared to make the change.
It makes me so futuristic that I'm already into next week.
Its the world...
Don't judge me, it may not make sense, but I'm Boarding my space shuttle and leaving.
Now I can look back and say....
that mess, its the world ; Take off in 5,4,3,2....Bye .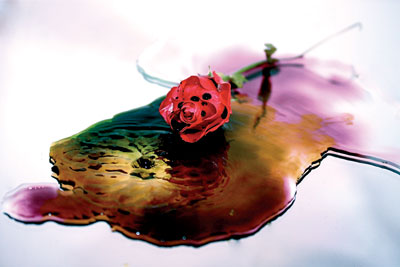 © Garrett M., Port Angeles, WA