My Escape
November 2, 2011
When I read a book I could be anyone, do anything.
And with each chapter I learn about this new me.
Every time a new story is told,
There is a new ending to behold.

When I catch that new book smell,
I wonder if I'll enter a new realm.
Will it be a snowy land of which I'm the queen?
Or was it always there waiting to be seen?
Here, in this new world, is where my adventure begins.

With the crack of the spine,
I wonder what I'll be this time.
Perhaps a half-blood with a pen that becomes a sword named Riptide
Or maybe a wizard who can apparate anywhere, anytime.
With that my adventure gets its storyline.

And With each flip of a page, I wonder what powers I'll have.
Maybe I'll be able to control fire,
Or with the flick of my wand kill a liar.
With these powers, my character can conquer.

In each adventure,
I find a new me.
Here, I can escape reality.
This is why I read.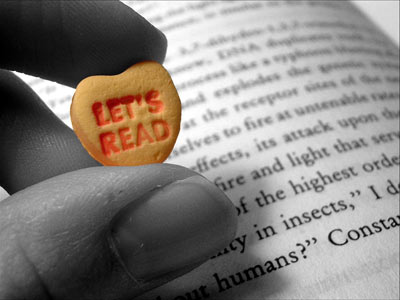 © Amy D., Troy, OH