These Are A Few Of My Favorite Things
November 10, 2011
Every morning I read my horoscope
Things like "Today you will smile. There's no stopping you. The world is yours. Today, you will fly."
Every morning I read it
And then I forget it
Because the day sweeps me up
And why think about smiling when I'm already doing it?
And sometimes I order Chinese food
Just so I can get a fortune
I don't even eat the cookie
But I take the fortunes
And I stick them to my wall
Because I think they're pretty
Especially when they say things like, "Green tea is the meaning of life."
Yes, that one is my favorite
And sometimes, I take off my shoes
Because my feet hurt
And I want to wiggle my toes
And I want to be able to look down
And see my polka-dotted nail polish
Even though it's chipped a bit on my pinky toe
And sometimes I write stories
About all sorts of things
But mostly happy stories
Because I don't like sad endings
I write them on my typewriter
She's bright red
And her name is Janet Fox
And sometimes I curl up in front of the fire
In sweats and fuzzy socks
And I watch "Breakfast at Tiffany's"
And movies where they wear costumes
And fall in love
And talk in British accents
And sometimes I take long naps
And sometimes I walk my dogs
And sometimes I listen to music on my mom's old record player
Like "Leaving on a Jet Plane"
And "Bennie and the Jets"

I don't claim to know much
And there is much I don't know
And I may not be famous
And I may not be rich
But that's okay
Because I've got the little things
And the little things are the best things of all.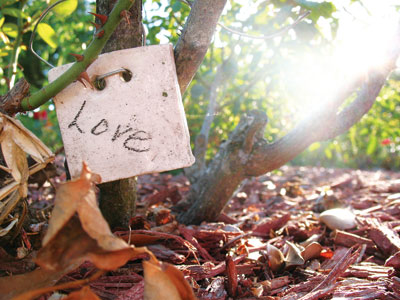 © Danielle L., League City, TX