Girl in the Shadow
November 9, 2011
The girls face was concealed by a shadow.
Blemished.
Fearful.
She sardonically wore all black, strategically covering her face with her bangs.

I looked.
I judged.

What I didn't know was who her father was; selling drugs to stay off of the street and sometimes offering them to her.
I didn't know her brother. Moved out of the house when he was 16; hasn't seen him in 4 months
The darkened ring filled with blue on her arm was once where his hands firmly grasped.

Pulling her.
Pulling her deeper into a world that she didn't want to be in,

And she can't find a way out.


So she stays stuck.
She loves him anyway. He looks at her with a blank stare;
but at least he looks at her.
He pretends to care

But at least he cares enough to pretend
He hits her

But she has grown to love the way it hurts
Her family is broken
And with that, her heart.
She ignores the problems
They build inside her
The thickest wall
The most brutal texture.
Surely to be standing years from now.

The girls face was still concealed by a shadow
Still blemished.
Still fearful.
She still wore all black; her bangs still covered her face.

I looked. But this time I didn't judge. I made the conscious decision to look deeper than the surface.
I helped.
I made a difference.
I chipped the wall within her.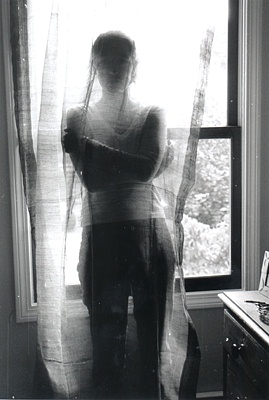 © Cerys W., Marblehead, MA