The Mind Room
November 8, 2011
In the darkness of the room,
Everyone can see what haunts them.
Weather its past lies or past cries,
They watch you, and feed off your fear.
They can see what you fear and they turn themselves into
Something more. Something harder. Something worse.
All people should be scared to seek the
Darkness of the Mind Room.
Even if only to see light for a little longer
The light is just as bad but for different reasons.
The light can show everyone what you fear and love.
The Light sheds all wrong doings and cleans.
But the dark is just as good.
The dark can hide what you know would hurt.
Love can heal but hate can help.
Anger isn't all bad, it allows ventilation.
Ventilation can heal broken friendships or relations.
Only if you could see all the wonders and
Magic the world bring to you. It can show you the way to go,
And the way to stay away from. It is good to let your mind wander and wonder,
But never seek the answer if it lies in the Mind room.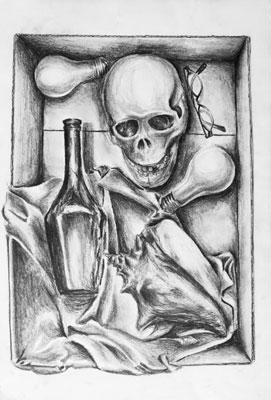 © Karen S., Norwalk, CT