Kindness
November 14, 2011
In the depths of New York City
past the skyscrapers that pierce the gray sky
through the charcoal streets, corners sharp as knives
in this unforgiving place, a lowly beggar.

Sitting under a shriveled, withered tree
holding out his coffee mug to the people of the world
no one cares, he is invisible
except to the empty windows that watch indifferently day after day.

Kindness is a day of surprise, a day of undying gratitude.
under the smothering February clouds
it seems like any other day
A young boy. A homeless man. And a hot dog cart.

If you find him, one in a million
and ask him about that day,
he remembers.
the green light
the jingling of coins
the feeble, weak breeze
the swell of the city symphony
the boy's cheerful, unassuming smile
and the warm hot dog, its innocent steam wisps hugging the chilly air.

he remembers how his tears welled up
how his body ached and ached from years of sitting
How the boy talked to him, and sat with him
laughed and thought and finally
gave him the best gift anyone could have ever given:

kindness.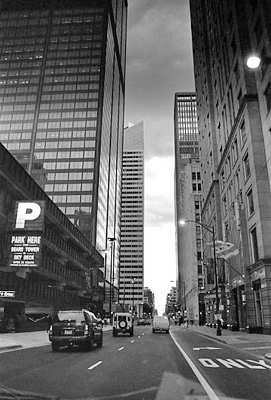 © Alexandra K., Chicago, IL