through my eyes
November 13, 2011
if you look at me you see me smiling.
if you look at the surrounding world through my eyes,
you'll know what I'm living in.
a personal hell.
when my world comes crashing down,
maybe I'll survive,
maybe i should just surrender ?
iv turned to the worst and made it my best.
the sky not quite the right shade of blue.
my soul not as dark as it seems.
i just learned to hide myself,
lock everything iv ever felt away.
keep me to me.
only a bottle with pieces of paper telling everything about me,
knows the real me.
every morning a fake smile the first thing i put on,
hold it the rest of the day,
not acknowledging any pain.
the last thing i take off,
once i say goodnight to my family. i write my feelings,
cry the day over,
fall asleep.
once morning rises its time to do it all over again...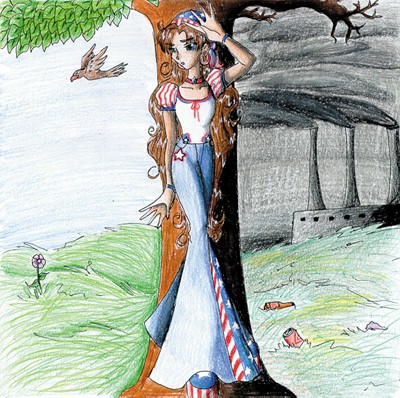 © Jayce H., Itasca, TX