Breakfast Time
November 13, 2011
I wish I could be good at something the way the girl plastered to the kitchen counter is.
She is peering out from a magazine cover that is sitting next to
a coffee mug full of forged, milky love
and a glass full of lost, juicy mistakes.
Her smile can make us forget all about sorrows lacking mold that need expiration dates.
I wish I could do that and…
I wish I could kick over your kitchen stool and runrunrun away from coal-covered life---
coal covered because presents never obeyed my orders when they sat
underneath the tree that was too greedy for its own good
on that holiday when we were supposed to kiss in the doorway,
but you were too cold to be brave.
So for now I'll just sit here in my hand-me-up highchair
with my hands scraped thin from lackluster moonshine
and cry tears that I tried to throw away in last night's nightmare,
the one where I forgot to look at your face one last time.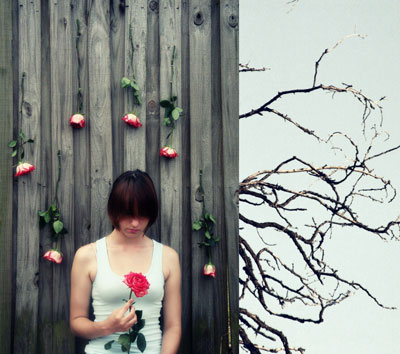 © Taylor S., Deltona, FL