I believe
November 9, 2011
I believe in optimistic thoughts,

The bright smiles,

The happy days,

The candy stores,

The beautiful and amazing land of make-believe,

Peter Pan, dancing under the stars, dreaming.

But the saddest people I've met are the ones who don't care about anyone but themselves and spend their time crushing a child's hopes and dreams with their negativity.


I believe in waiting for true love,

I believe in happily ever afters,

I believe in memories that will last forever,

Watching the sunset, inside jokes, trust.

And I believe in living life to it's fullest because everything happens for a reason and even if your world is crashing down on you right now, someday it will get better because sometimes, good things fall apart so that better things can fall together.


I believe.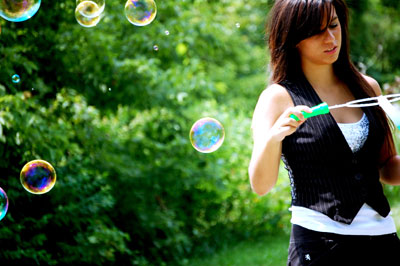 © Brianna C., Lincoln Park, MI