The Piano
November 4, 2011
I remember when my mother
played the piano.
She could play it the way light bounces off a chandelier.
Notes climbed up the stairs and swayed through the pipes
their footsteps unmuffled and their songs bright.
I remember when we bought that piano.
It was a great gleaming beast, thick with gloss.
There was music inside of it,
as sure as the gold-tinged strings and hammers
that my mother lifted me up to see.
She hasn't played the piano in a long time.
It stands, shut up and rigid
gray with dust.
The only thing it's used for is a bookshelf.
We don't notice it anymore.
Sometimes I wish I could open it up again
let out the music, dust off the keys,
make it black and proud and glistening.
But I never learned
how to play the piano.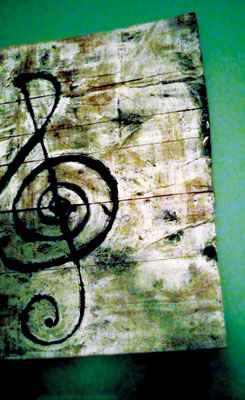 © Olivia K., Canton, OH