I thought of you
November 11, 2011
You tell me I'm pretty
and that you love me.

Unfortunately, you don't fit
into the puzzle.

It would have been so much better
if I never met you.
Then I would be happy
over the guy my parents
arranged me to marry.
You spoiled me though
and now I expect all guys
to be just as sweet as you.

The moment I remember most though
is when I told you
we could never be together.
The smile on your face
disappeared and you didn't know what to say.
I believed that to be the only way
I could forget you.

That didn't work though.
I only thought about you more.
You haunted my dreams
and everywhere I looked
I pictured you and me together.

Now, I don't know what to do.
I can't disappoint my family.
Yet I don't know what to do without you.
Unfortunately, I'm not able to have both.
Therefore I have to choose.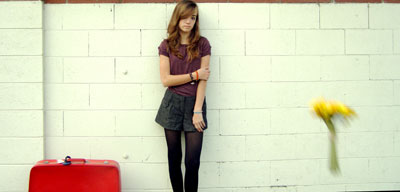 © Austin K., Studio City, CA