Self-made Time Machine
November 4, 2011
I made my own time machine.
Built with my memories and tears.
The chip is my mind,
full of anger and fear.
Cataclysmic catastrophes categorize the killings of the ones I cared for,
corrupting the kind character I once was.
Even the most courageous cringe like cowards
from the chaos caused by cancerous tumors.
I'd rather he died from the toll of old age.
I'm writing a book
but haven't started the first page.
I have too much to say.
So I tattoo these words on my chest
as a form of display
to convey my emotions,
a mess, an array.
I'd give anything to have you back in my arms,
my kidney, my liver, my legs, or my spleen.
I wish I had a real time machine.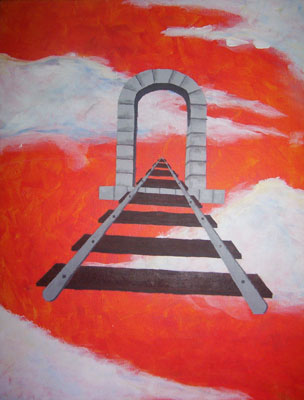 © Nicole J., St. Louis, MO