Spaces
October 29, 2011
I should put a sign over my head and tell people I'm mute
"don't talk to me please :)" in a kind me-voice
no.
"don't you dare talk to me you BEEP BEEP BEEP jerks!... please"
minus the please.
no.
"FRAGILE"
in big red letters up the side
there.
....and a DOT DOT DOT
and a space...
and another...
......hell maybe it should just be a page of spaces!

There.
That's exactly what I am
A page of blank spaces
trying to
fill
some
space
with
words.
Words that have to come from somewhere,
something of me left-over...
no.
something they couldn't get rid of.
"I'm a real girl!" I swear I am
but I pretend to be wood and it works.
"Read between the lines," they say
I'm good at that, good at words
but how do you read between spaces?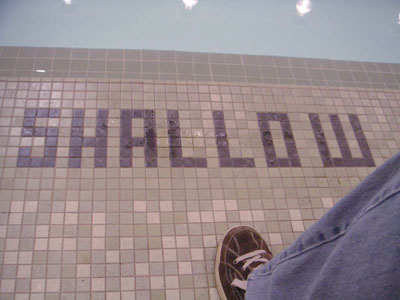 © Garrett M., Port Angeles, WA