Art is dead
October 27, 2011
They told her she couldn't be an artist,

Pretended like she had no skill at all.

And in reality they just looked,

All they did was watch that girl fall.



Her view of the world was always so different,

She was smart, kind, and lovable

Which just angered them more.

She had no idea of what lead her into it.



She couldn't please them with her beautiful and talented mind,

They were never satisfied with her finest work.

She was fast becoming disheartened

By their hatred and their slander.



It all became too much for her.

Too much to take in, too much to handle.

And one day they found her

Alone in her room.



They were shocked when they saw her,

Laying in her white room, in white clothes, with white walls

Holding the knife that let her make her final masterpiece.

They couldn't believe all that they had wasted.



The white walls stained a brilliant bright red

With lines, thin and steady, she had painted a story.

When they saw the uniform stripes all over her body, they finally realized,

Art is dead.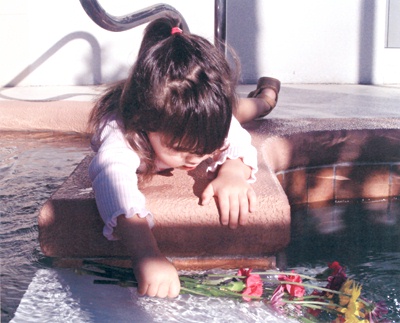 © Courtney C., Palm Coast, FL