Fly Balloon
October 26, 2011
Pain dripping through my fingertips,
Soaking the piano keys into a melody of truth,
Vibrations being the only thing real in this moment.
The world is still, like it's all an act when my eyes close,
Raw harmonies that melt away the troubled clock,
Not beautiful, just present,
As I close my eyes and accept the music in my soul,
Challenging my hope and making life make sense in its' darkest moments,
Recognizing the pain, and letting it go like a balloon to the clouded sky,
Floating as if nothing will ever be assured,
Up and away in the unknown space,
Raising, looking for a truth, a comforting hand.
May it not fall,
May it rise on until its' truth is sought.
Trudge on, soul.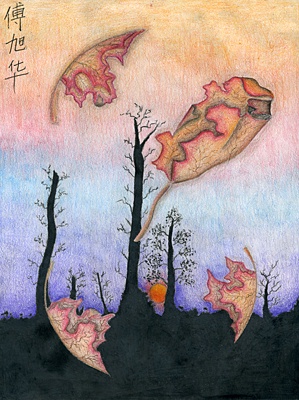 © Becky F., Sacramento, CA