Im ready for a Change
October 22, 2011
Remember that day?
That single day that change it all
Changed us
Me
You

Where were you?
That was the day , the time I needed you most
Yet you were nowhere to be found

So as silent tears fall down these eyes, I promise
I swear to never let it happen again
I never told you but from that day on I couldn't trust like I did before
To me, everything was different
But to you, nothing had changed

We used to be so close
You were my best friend and my lover
Till I slowly separated myself from you,
Funny thing…you never noticed
Or maybe you did and never said anything

Is that how much we meant to each other?
A simple fling?
Because between you and me, I saw a future
And a bright one at that
One that lasted a lifetime

Obviously I was just too naïve
Clearly I never mattered that much to you
Yet we are both at fault
You
Me

We are just to separate people
And maybe you not being there was a good thing
…atleast in the long run
You weren't who I thought you were
Maybe I wasn't who I thought I was

Do you remember that day?
That day from long ago,
When we used to be happy?
Yeah, I miss those days but we need to move on.

Times change and our futures waiting for us
Im ready
Are you?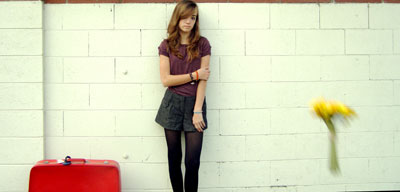 © Austin K., Studio City, CA