Thee who i hate
October 21, 2011
I,
still on the floor, using the darkness as a coat on this cold,
cold day.
Nothing but darkness inside, outside
In me, and out of me.
Me, myself and I alone,
In the coldest room in this hell with my friend, The Dark.
My hatred for Thee,
Thee who take my friend away,
Thee who brings light to my face, my tears.
Thee who shines bright on this dreary night.

I yell " Why, Why, Why must you take my friend,
take the only one in sight,
show my sorrow?!!
Why do you gain happiness from my sorrow,
MY LIFE?!!
Do you think you're so great,
Up high in that sky?!!"
It looks at me,
I fill of tears, but did not respond.

I full of terror,
fear the second me on the floor,
created by Thee.
I close my eyes,
Recalling my memories but was interrupted by my friend.

It showed me the hallway ,
through the tiny door in my Mind.
It whispered " COME".

Before I knew it I fell in to a place of lightness.
My friend betrayed me,
the only one in sight betrayed me.
I sat there in burning for my sins,
and watch thee went down and the Devil, himself come up.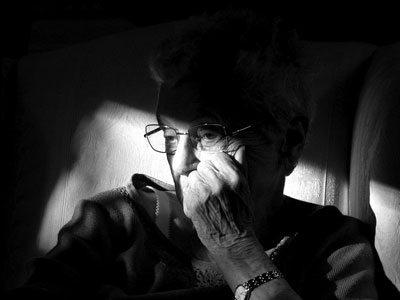 © Kate S., Hopkinton, MA