Autumn
October 23, 2011
Branches are dying,
The Carotenoids are at work,
Changing the green to a beautiful yellow,
All the animals are preparing for Autumn,
Even the cicadas are migrating.
As the lucky grasshoppers are trying to find shelter,
The unlucky ones die.
The Chlorophyll is working its magic,
While the Chlorophyll is working,
The Blue Gramma Grass is dying,
Although the grass is dying,
The wind spreads there seeds.
No animals to be seen,
Not even tracks,
Hibernating before winter.
All these things lie in Autumn,
Autumn is treacherous for many animals and plants,
But the few who are lucky will live to see winter.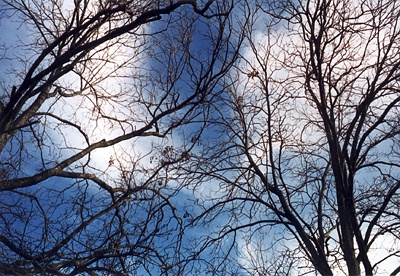 © Sarah L., Glendale, AZ