My close friends
October 21, 2011
Numb feeling, memories surfacing, pains my second friend.
Things going crazy, crying, breaking, falling to the floor.
Insides collapsing, giving up, hate life now. More things coming, flooding my soul,worse things happening, crying again.
I tell my friends, they try to help, but there's no stopping it now. curled in a ball, up against the wall, I need a change of scenery.
I look around for them, but all that's left was me and my close friends, Hate, Somber and Self-loathing.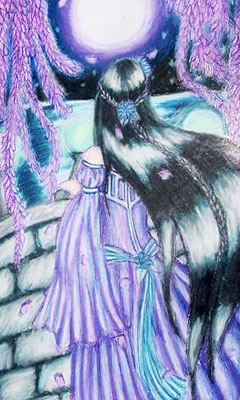 © Kelly K., Fort Collins, CO