Walls
October 15, 2011
In the early walks of life, I found myself in a dark wood
Before me stood a wall, solid as bedrock
Staring at this obstacle, my mind was ripped asunder
For I could not come to mind if I should laugh or weep
I had been here before. The wall still in place
Turning away from the light on its far side, I walked and walked
I walked until I could not go farther…
And looked back.
I had not moved a single step.
Staring at the barricade in my sight, I felt uneasiness in my heart
This wall, which before had been a solid object… Was it still real?
Or had it fallen long ago in my absence…
This divider in front of me, was it an illusion
Bricks forged by the nightmarish abominations that haunt my sleep,
Mortar mixed by fear and doubt.
Could I walk right through...
Or would I be bound again on the wrong side. I looked at the light beyond,
It contained my hopes… my dreams… my memories.
Everything I had every loved. Everything I had every truly wanted,
Was on the far side. I needed to be there.
The light was not loved by necessity…
It was necessity because of love.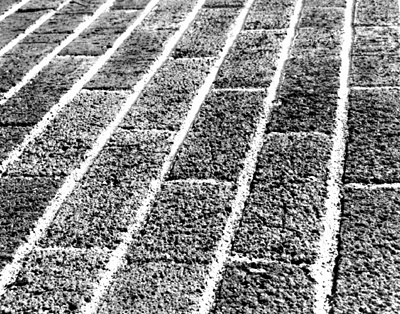 © Travis K., Phoenix, AZ